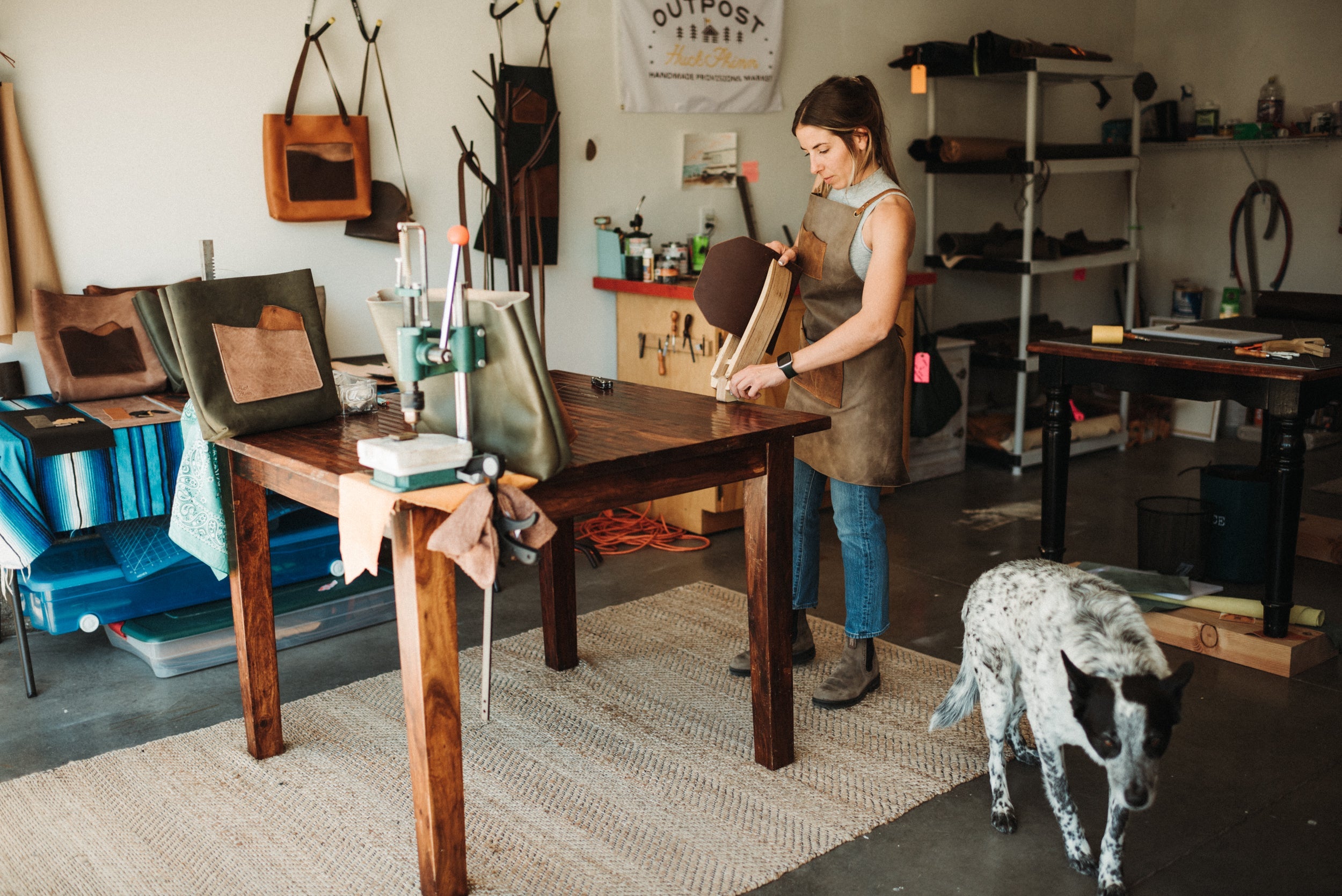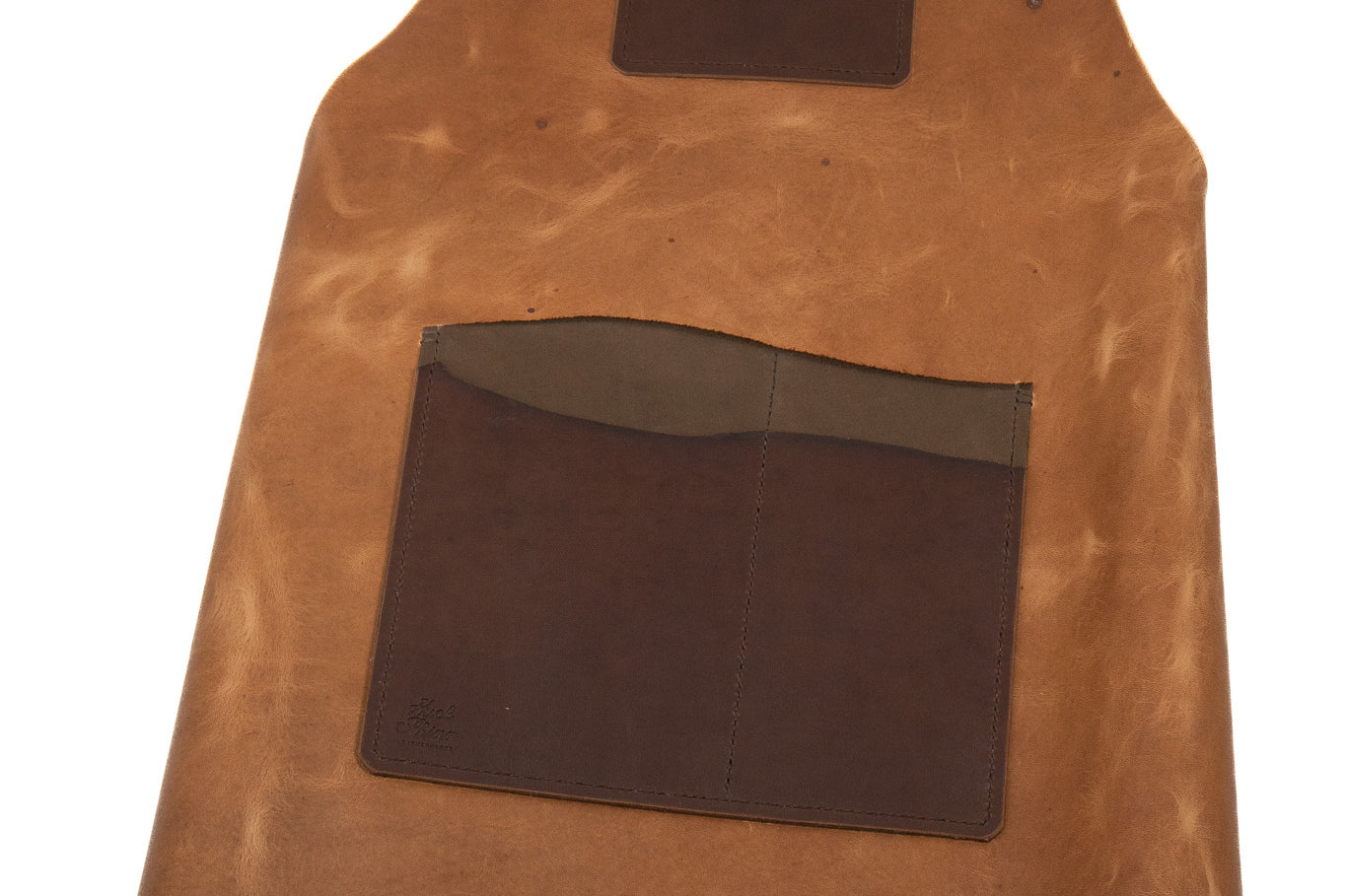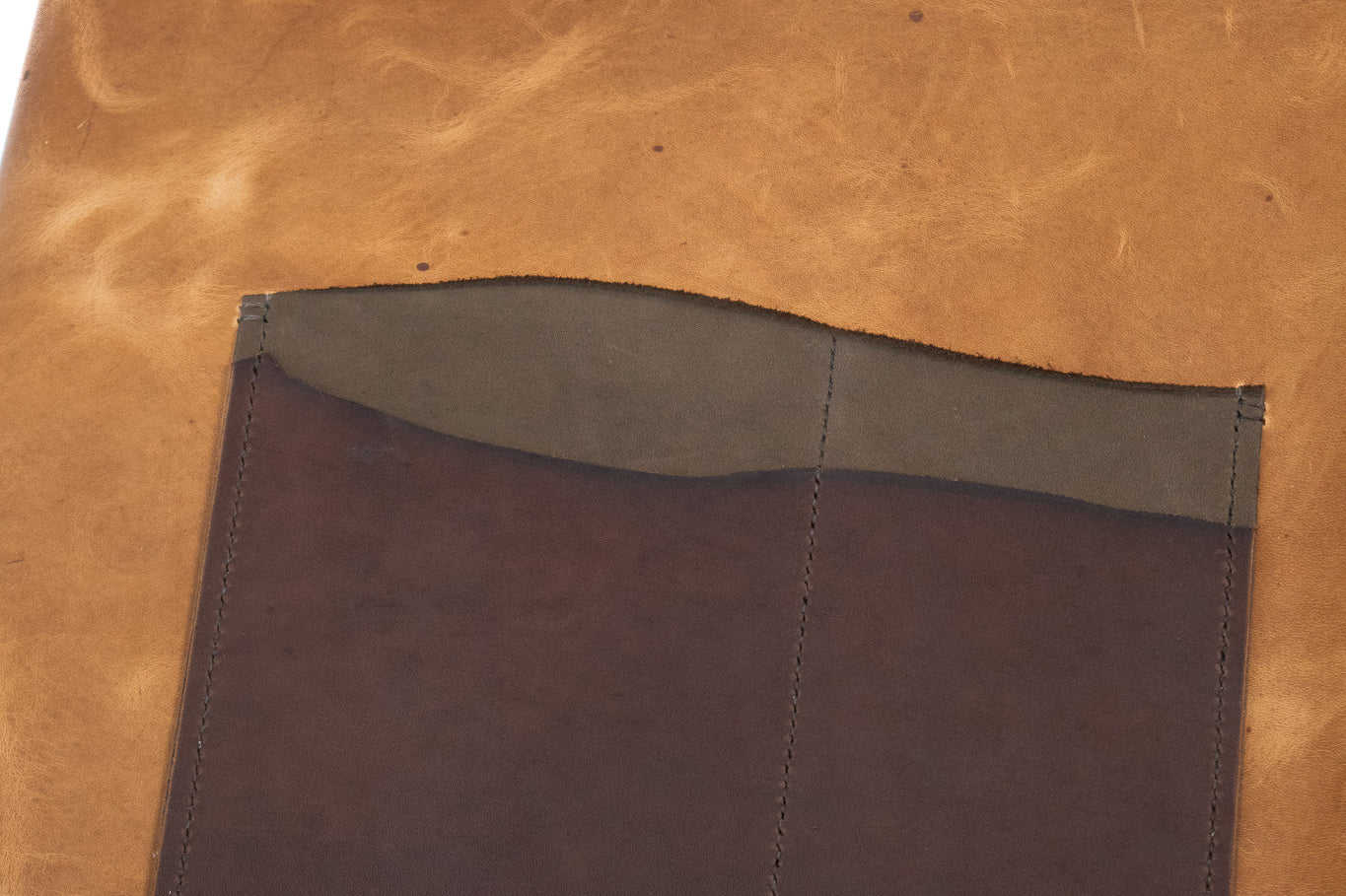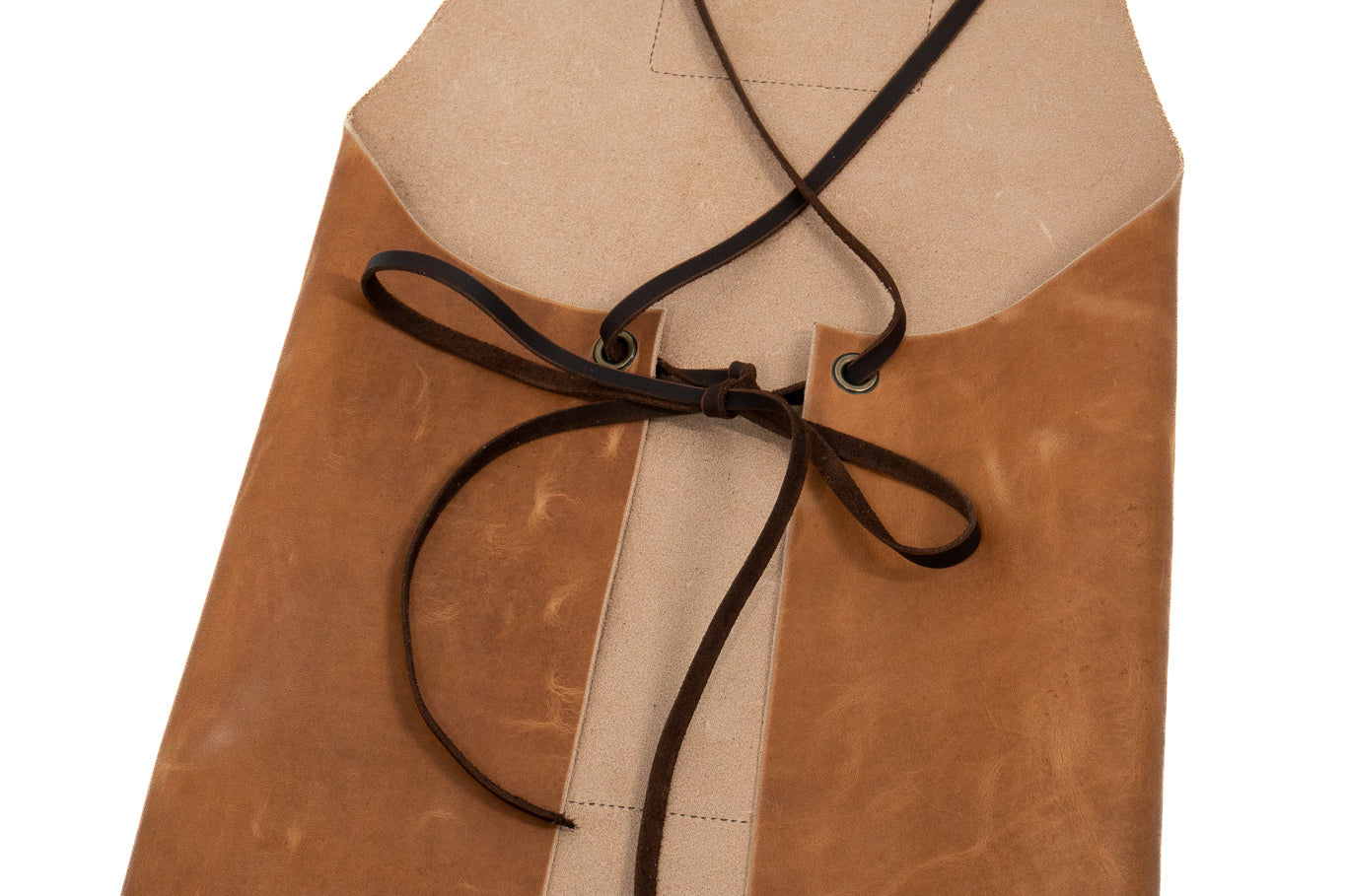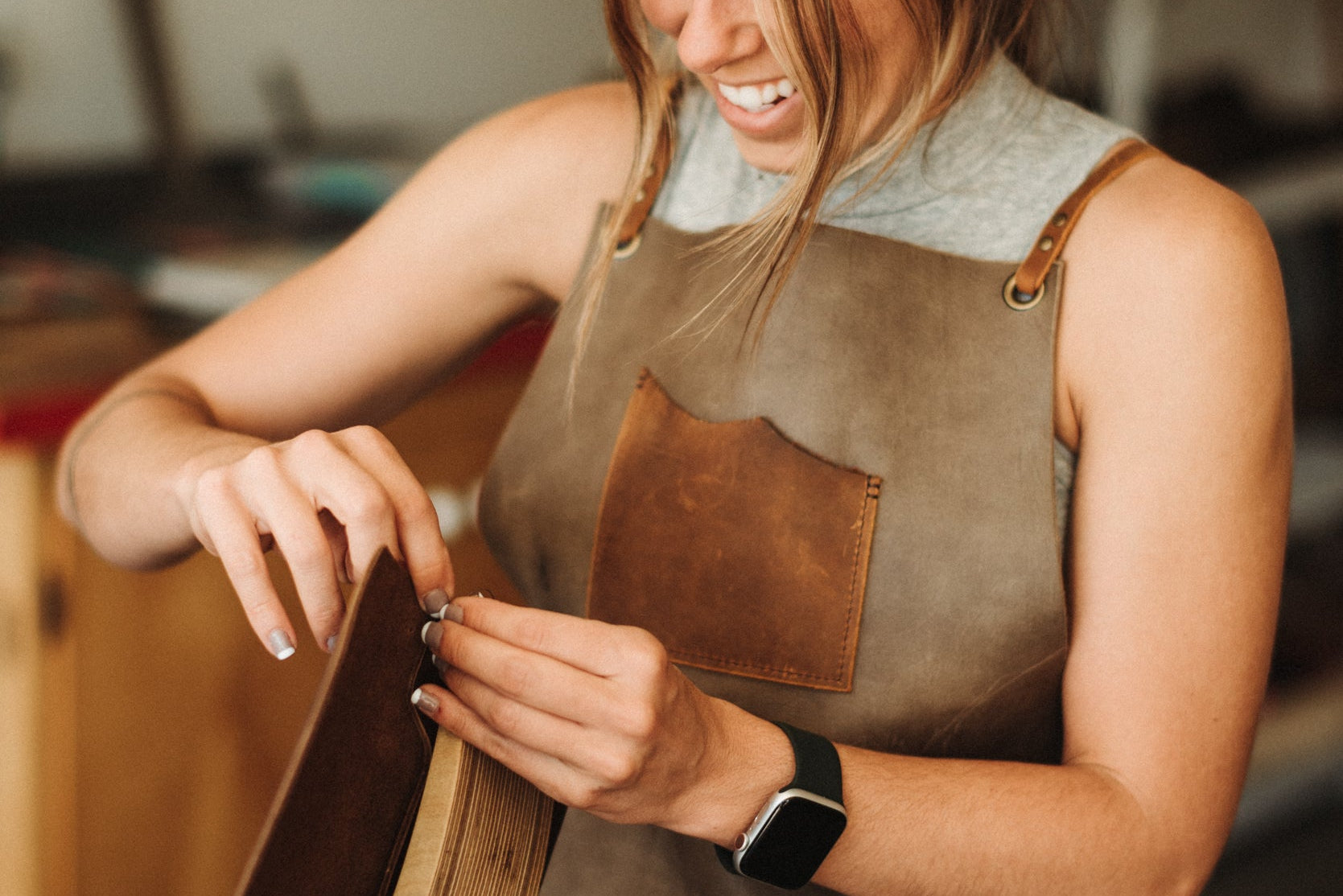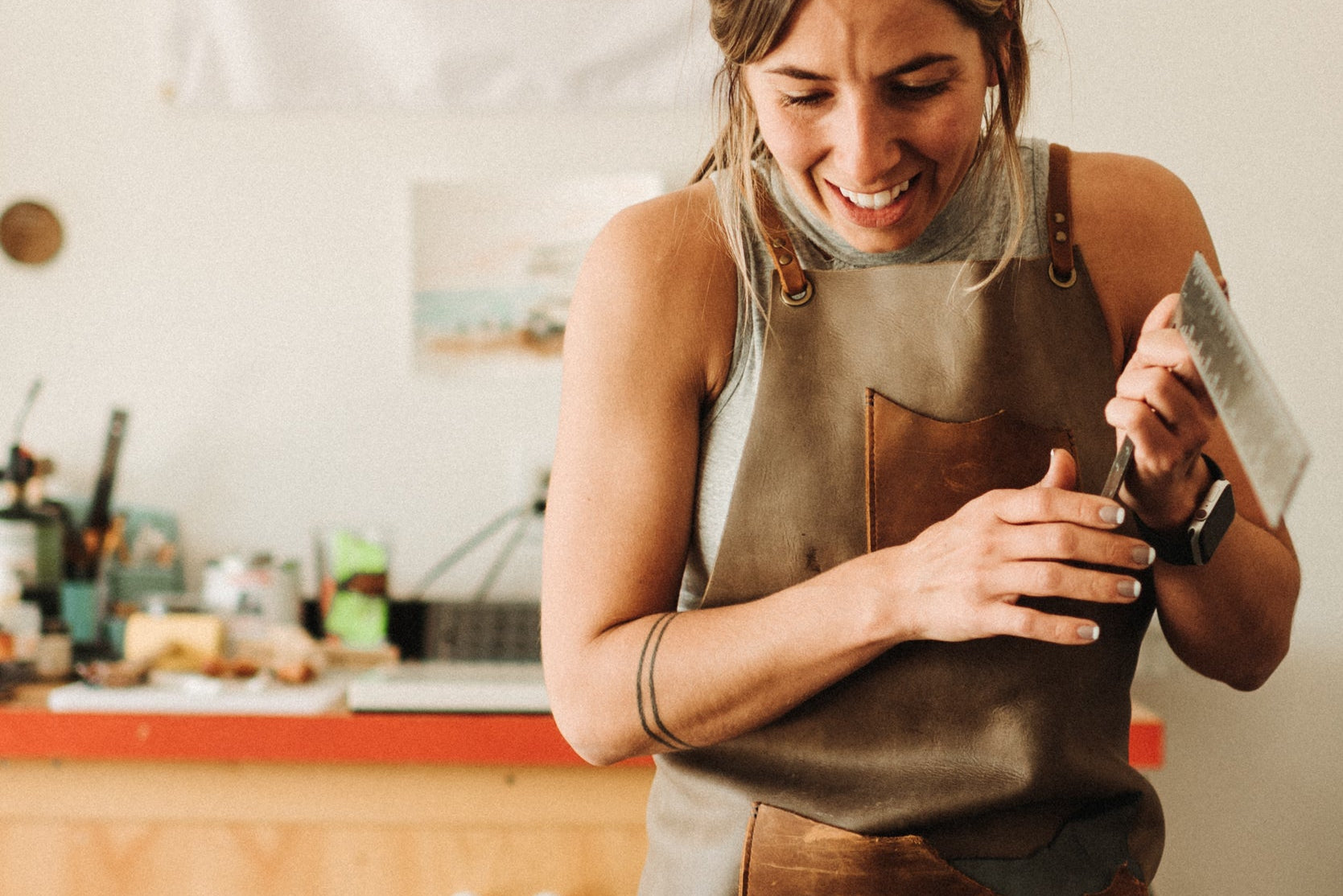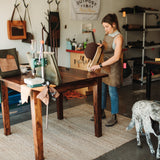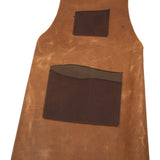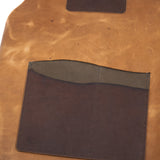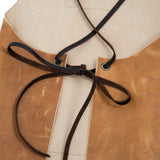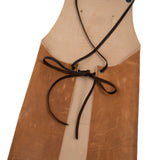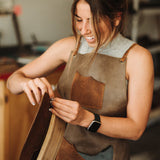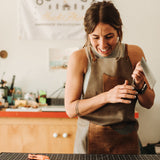 Landscape Makers Apron No. 01
The Landscape Makers Aprons.

Speckled Cognac + Cocoa Powder + Bark Brown

Inspired by a need for a comfortable, but durable apron able to take on the hard skills of metalsmithing, woodworking, and the like- we ventured to bring you one that could do just that! Incorporating our signature "landscape pockets" we ended up designing an apron rugged, yet refined & perfect to take on trades of all kinds. This handmade leather piece is made to gather character over time & collect little bits of your maker's journey along the way. From my workshop to yours, The Landscape Makers Apron.


-2-3oz real leather main body for comfortable, pliable wear that is still durable
-4" x 4.5" upper pocket
-Large 8" x 9.5" lower pocket with separate storage areas
-50" (5-6oz) leather straps
-Adjustable cross-strap design
-Antique brass hardware
-Dimensions: see picture diagram
-Oil & Wax treated leather for minimal maintenance.
-NOT machine washable, a slightly damp cloth can be used for spot treatment.
-This apron has some beautiful characteristics, scratches and scaring from the natural hide. Please keep in mind when ordering, this apron will have imperfections that lend to wonderful character & a completely unique piece.
---