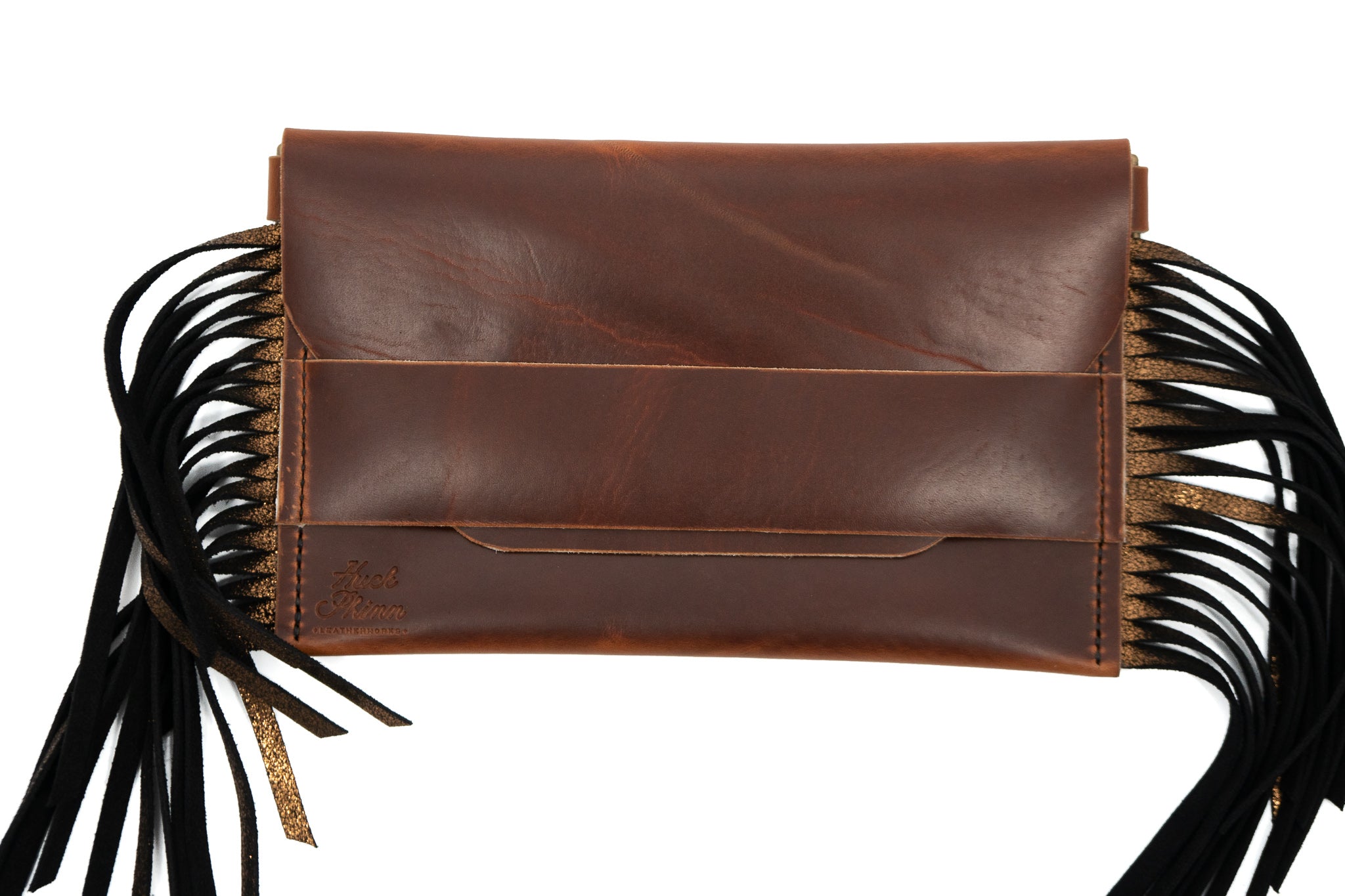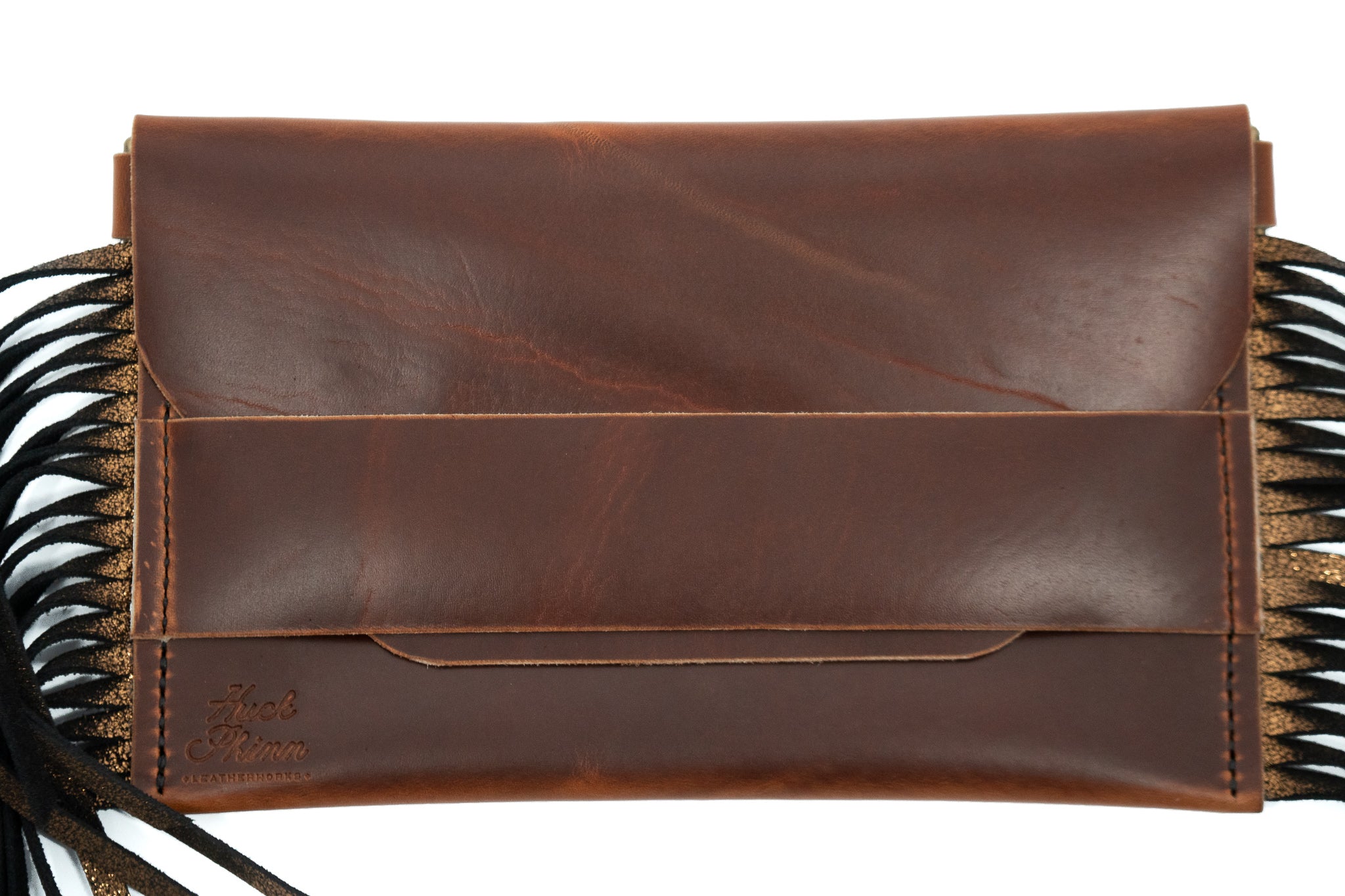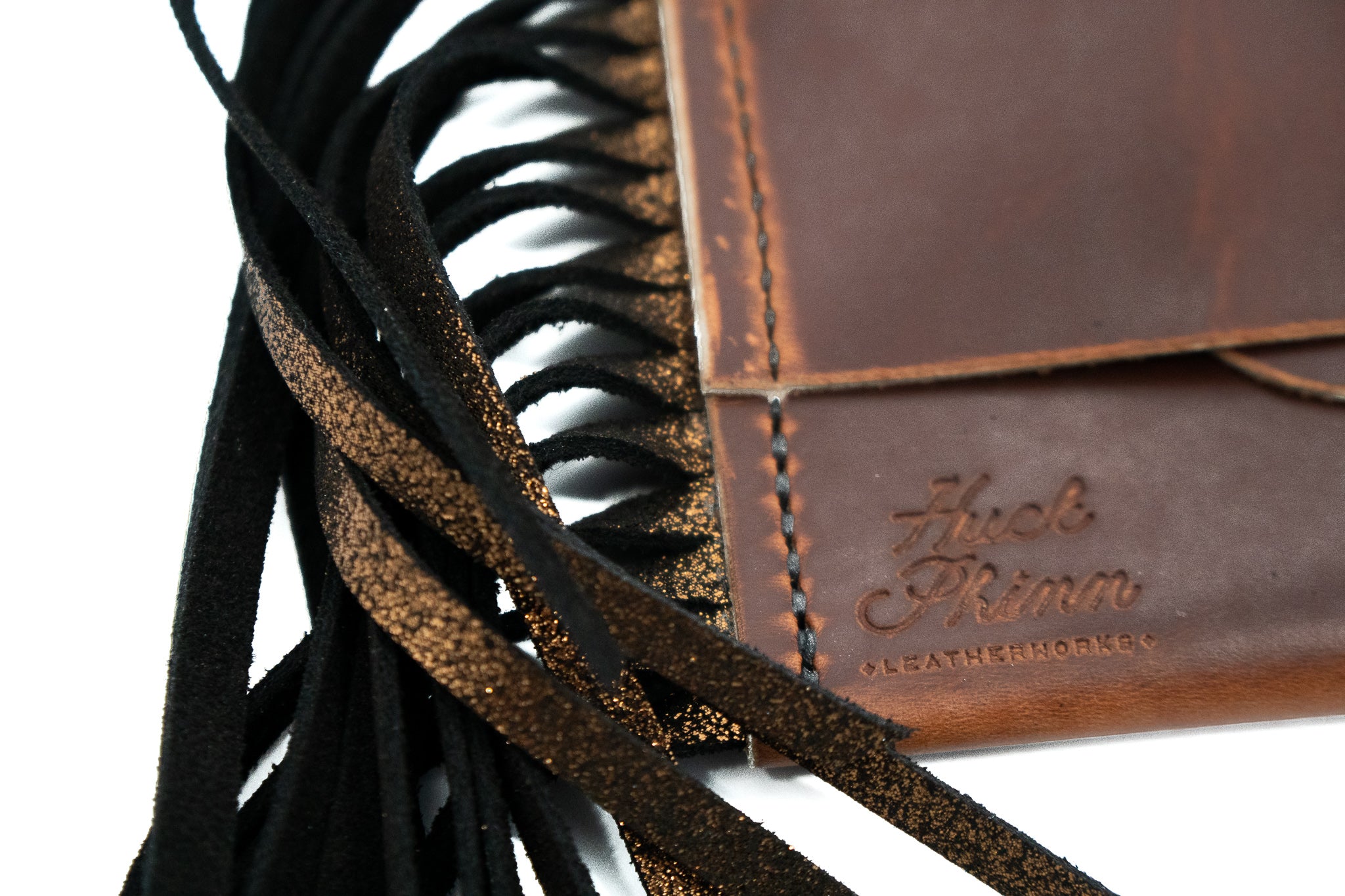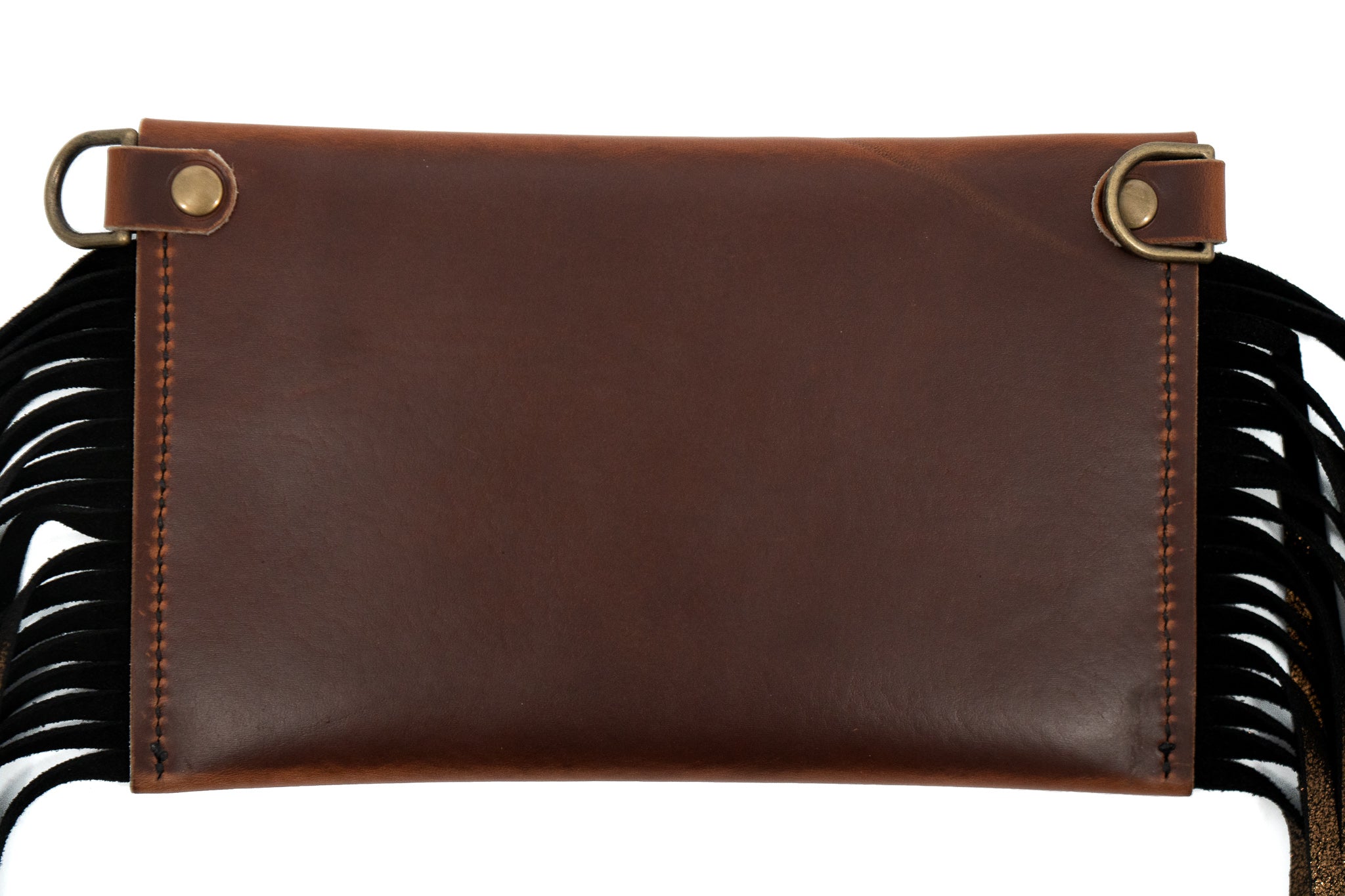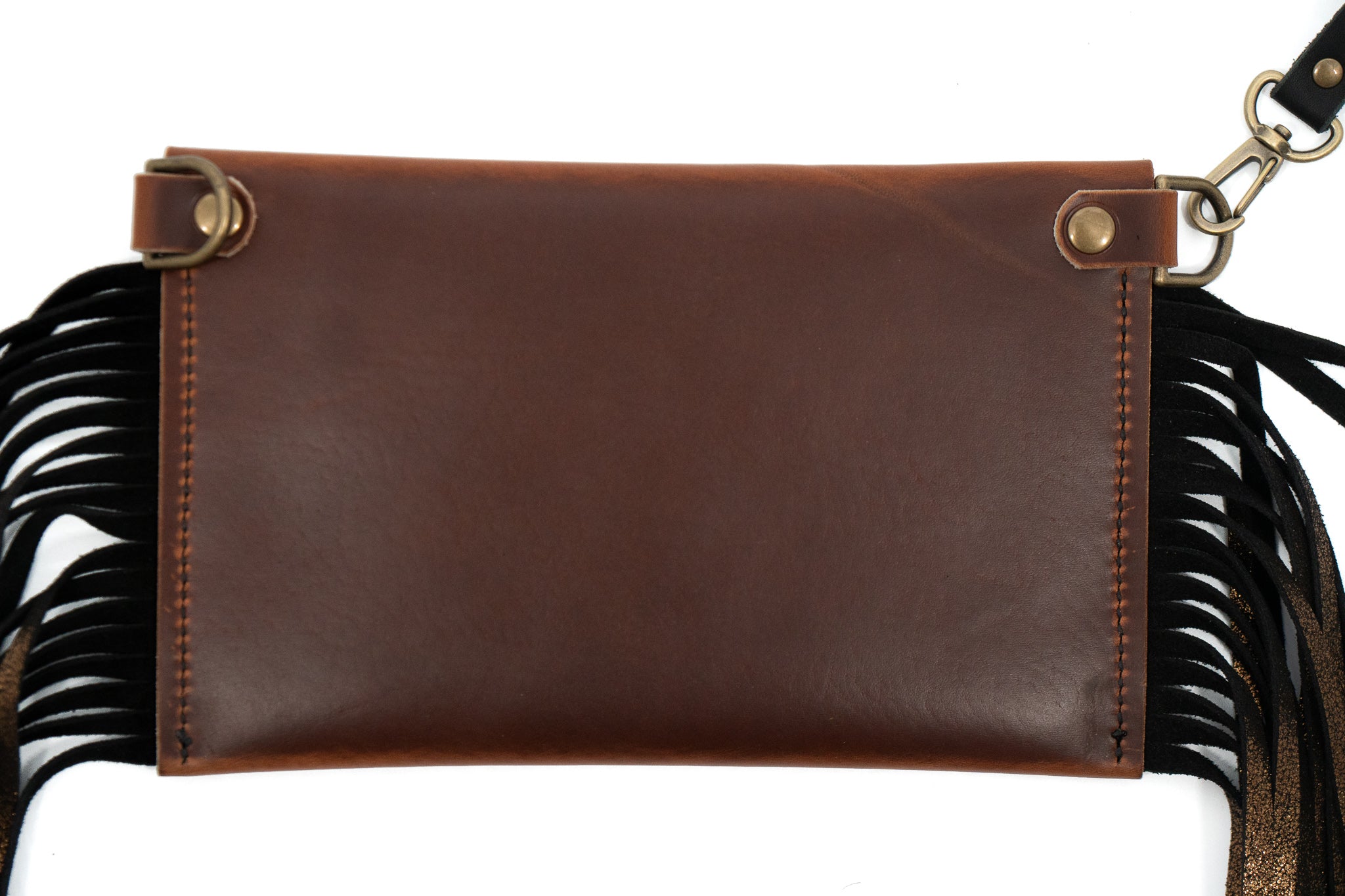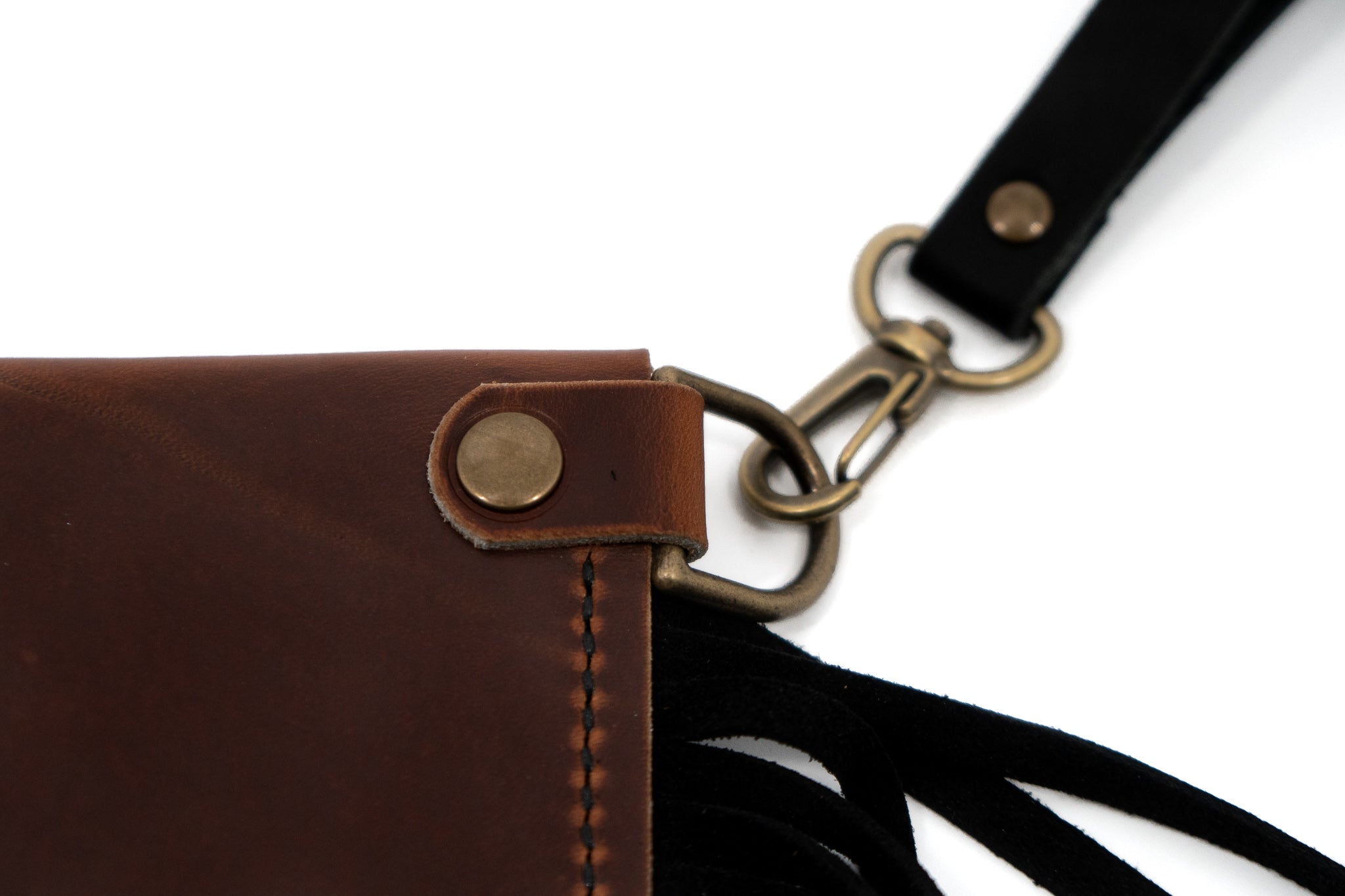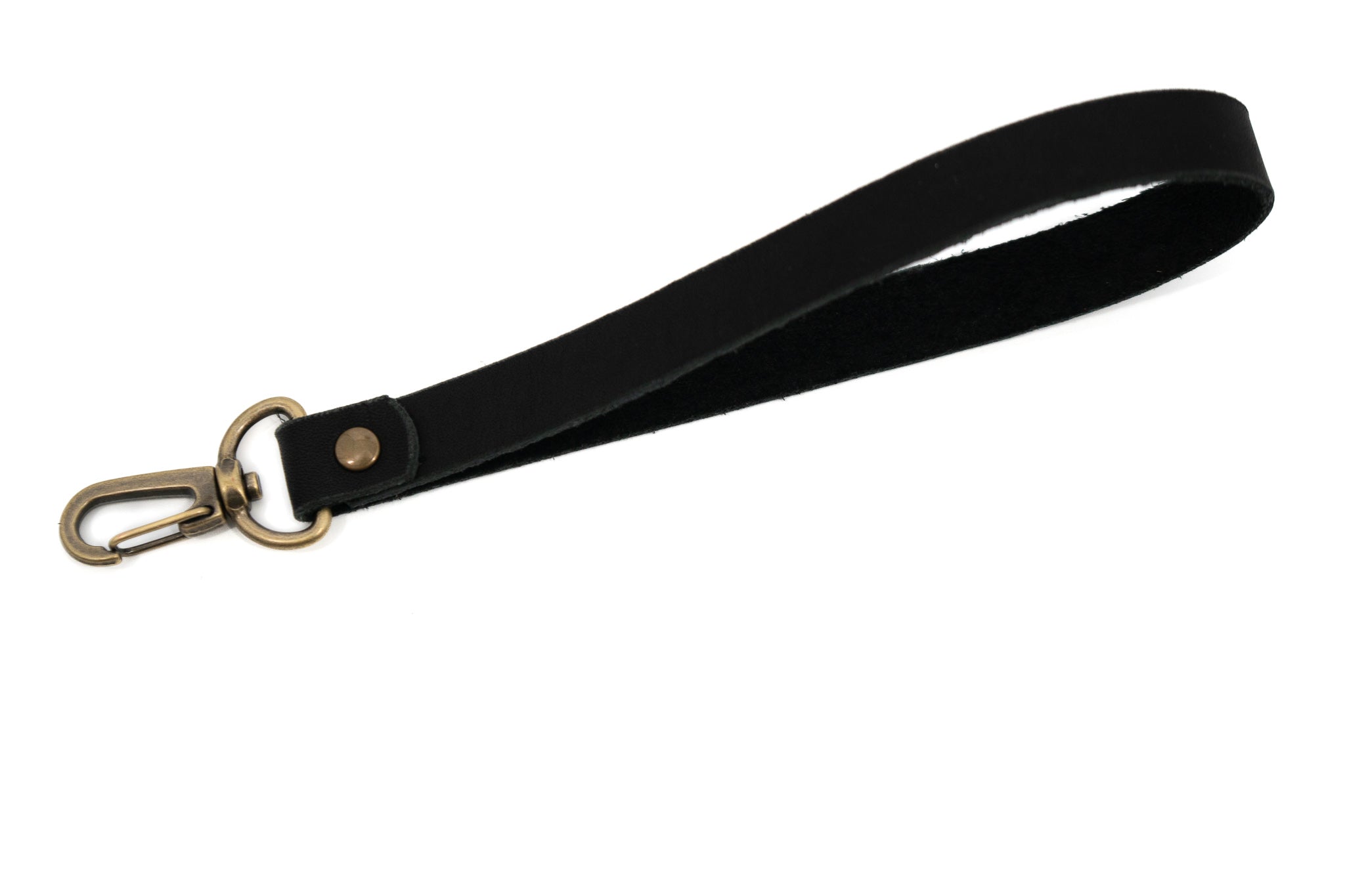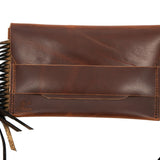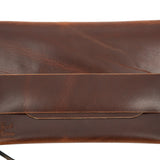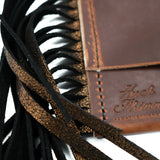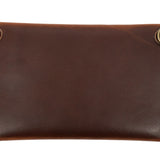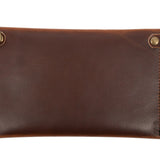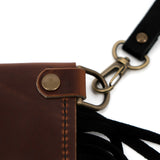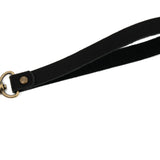 Fringe Essential Clutch No. 002 (w/ Black Wrist Strap)
Landscape Collection
Autumn Brown + Geode Fringe

The perfect clutch for all of your essentials. Big enough to fit your phone, minimalist wallet, & keys, but small enough to keep you from clutter.
Versatile rings on the sides allow you to add a wrist strap or sling strap.


Real, durable, rugged leather ready for any adventure

2 Antique Brass Snaps for add on accessories or to snap inside Landscape Tote

Dimensions:

Closed- 5.5" x 9" Open- 10" x 9"

Oil & Wax treated leather for minimal maintenance.
This clutch has some beautiful characteristics, scratches and scaring from the natural hide. Please keep in mind when ordering, it will have imperfections that lend to wonderful character & a completely unique piece.

*Please be mindful that the leather's high concentration of oils could cause leaching especially within the first few uses.*
---