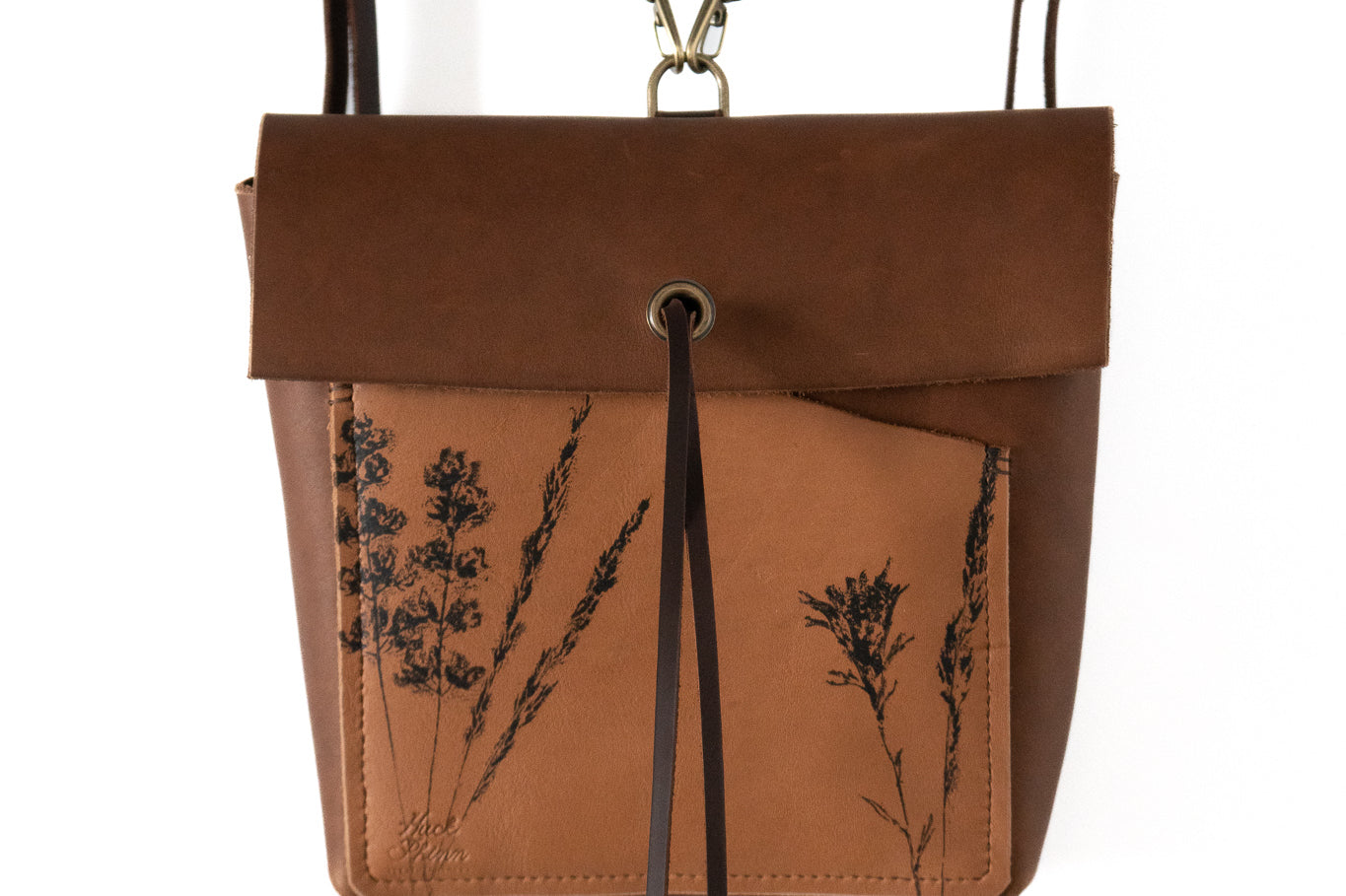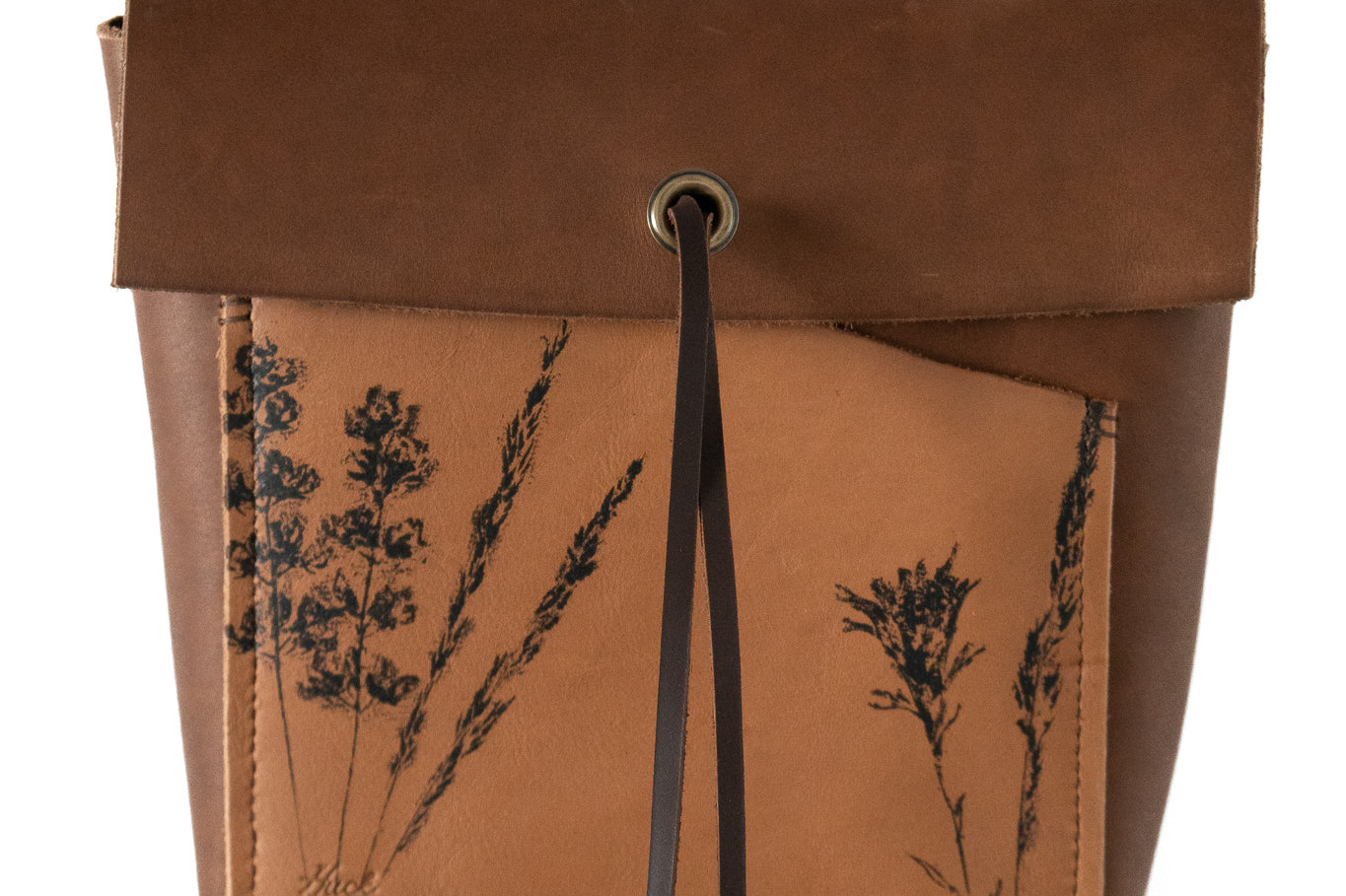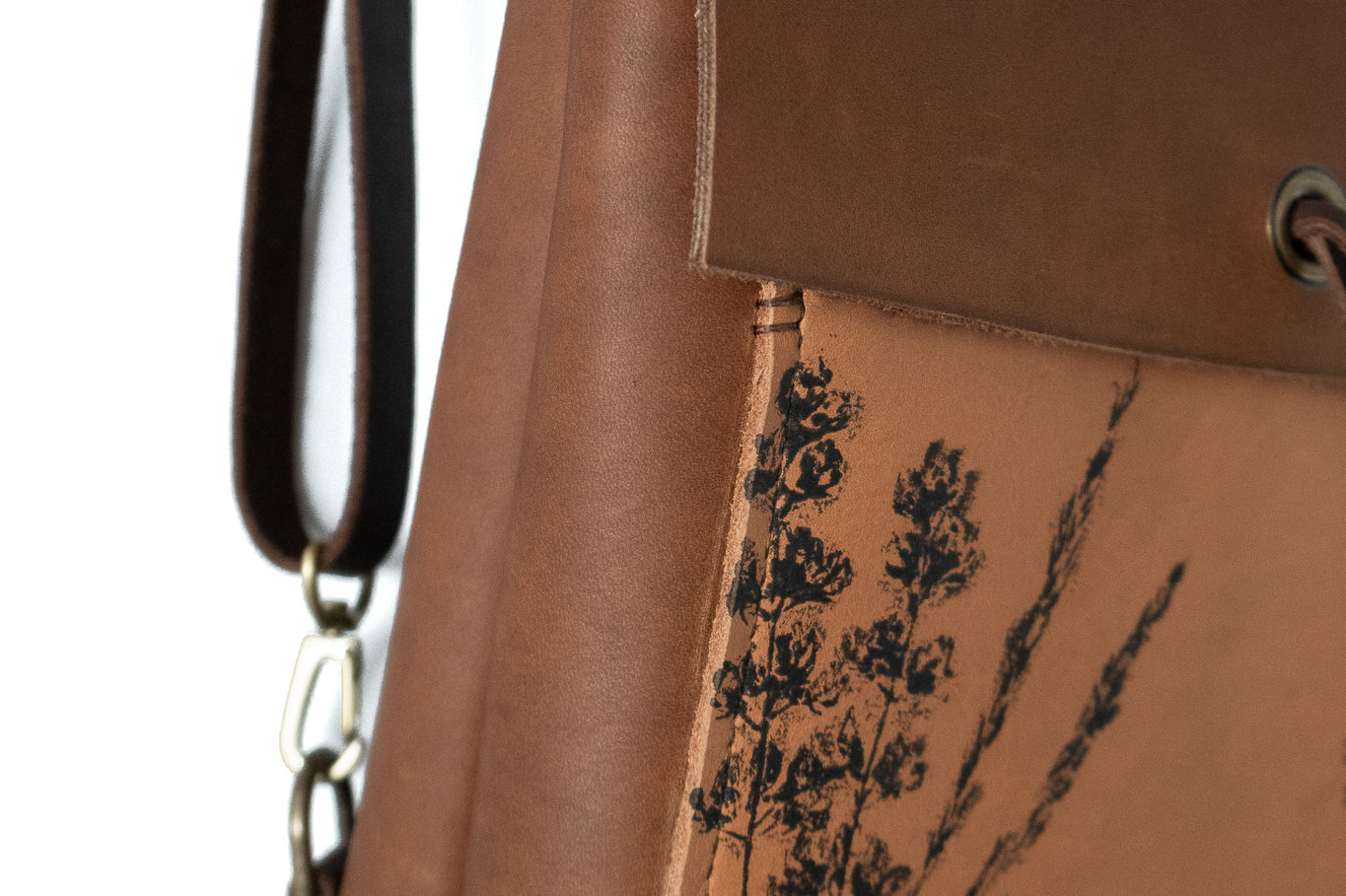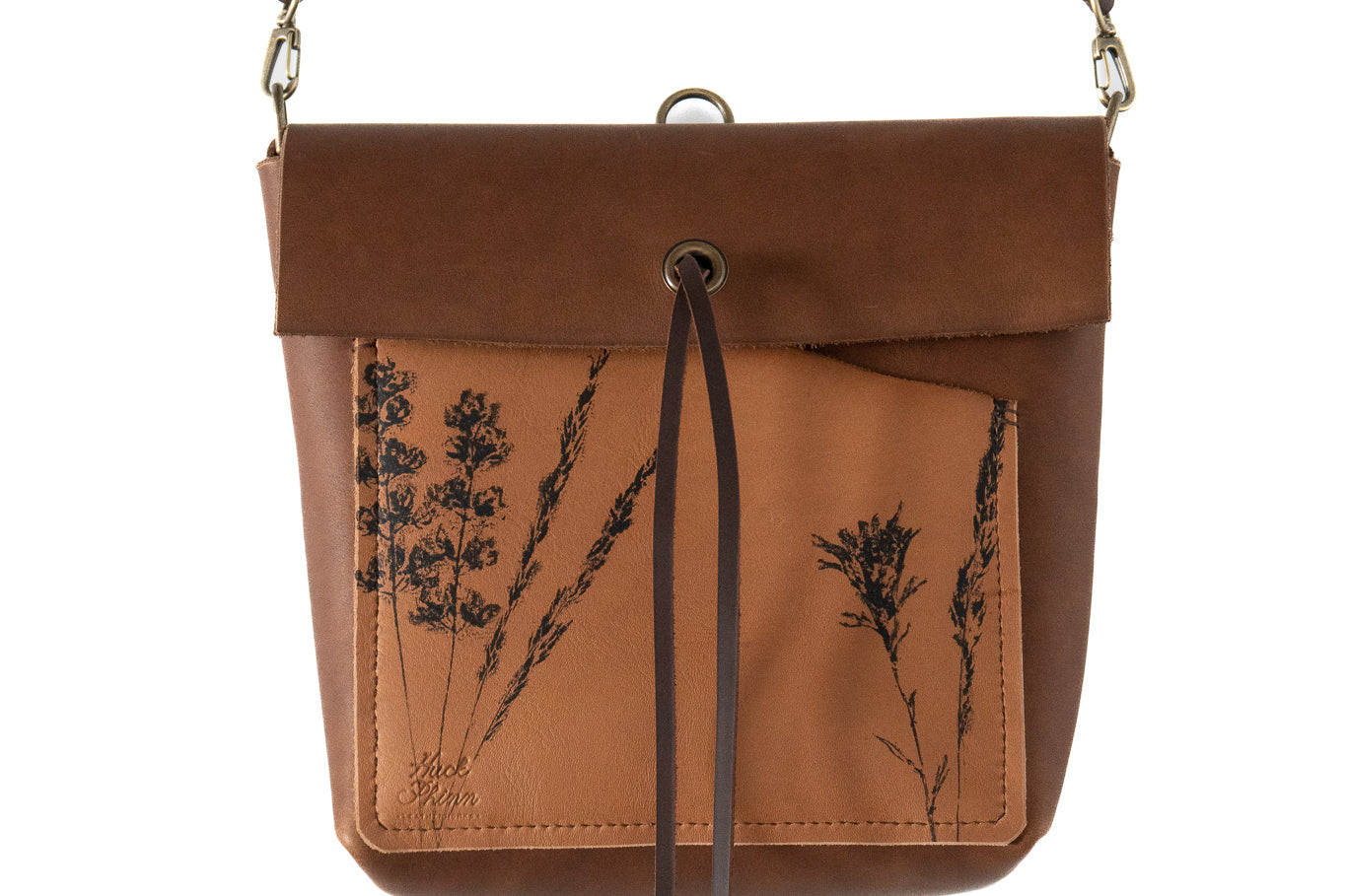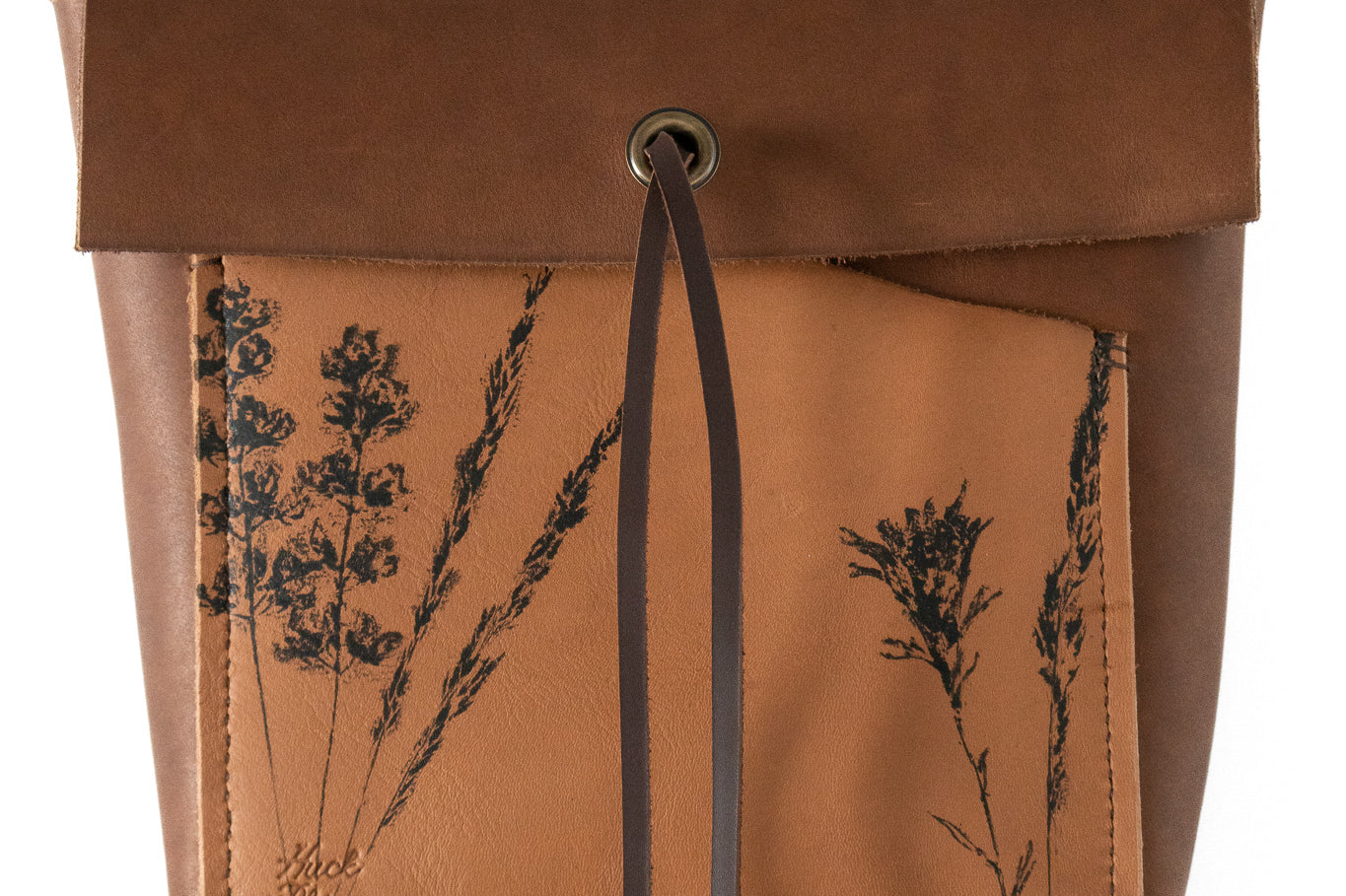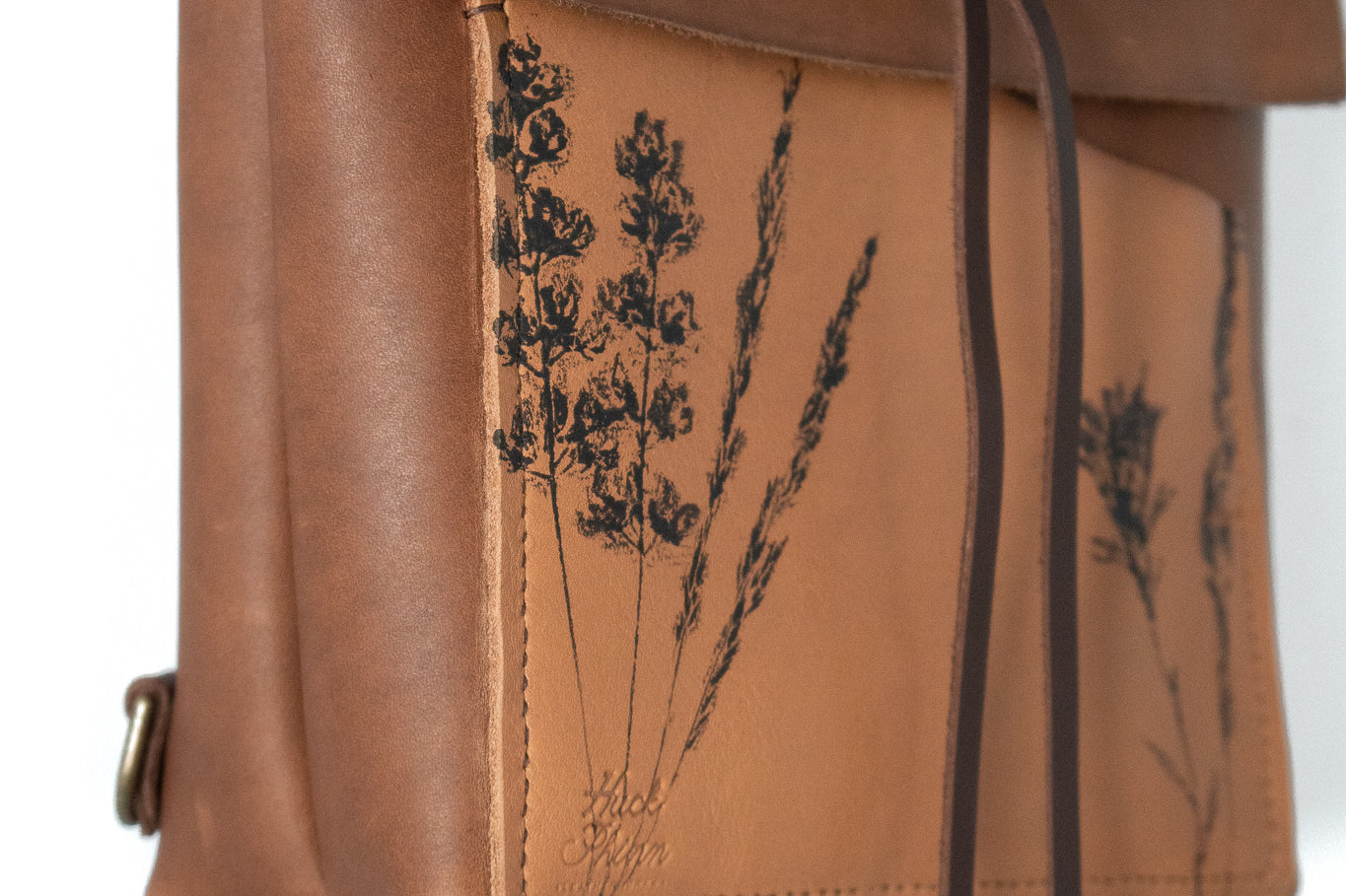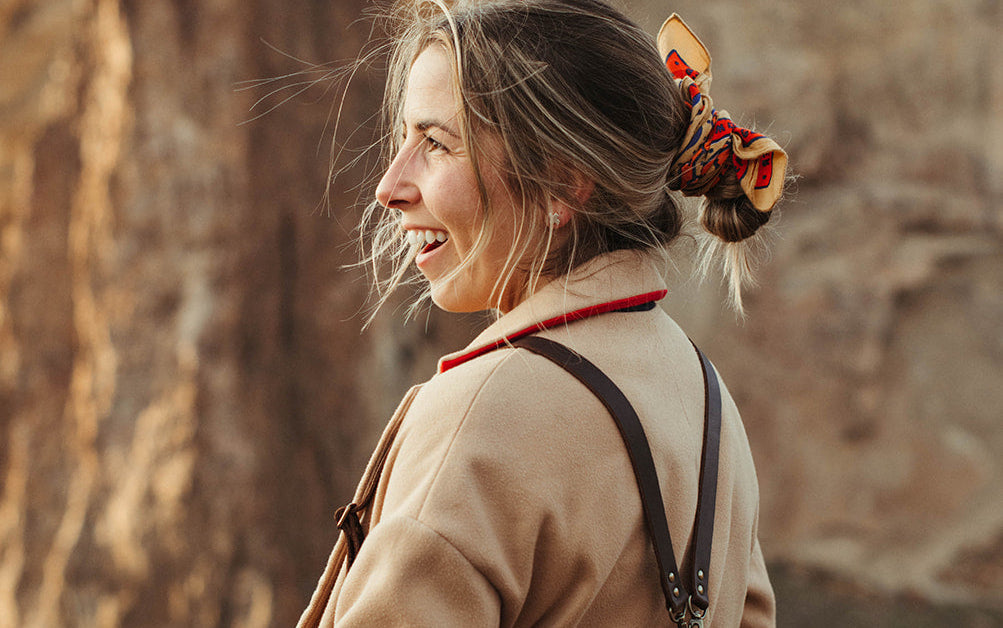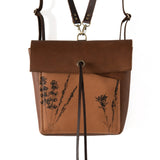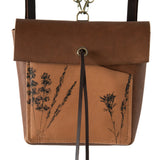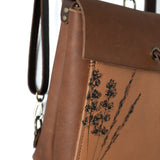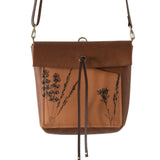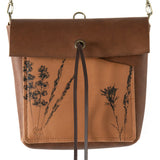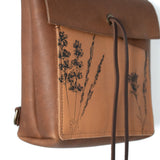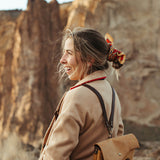 Convertible Mini Pack No. 02
Summer '22 Collection

Umber Brown + Tan Wildflora Print 
Using the natural curves of the hide to create landscapes with the pockets and flap, we've created a closable version of our signature mini totes. In addition to detachable straps for a backpack option, this pack also has a grommet/tie closure giving you more versatility in the way of securing your bag.
Bringing art, nature, & function together.
Real, durable, rugged leather ready for any adventure
1 large outer pocket
2 detachable, adjustable backpack straps
Flap Closure with Antique Brass grommet/tie closure
Dimensions:  9.75"L x 10.5"H x 3.5"W
Oil & Wax treated leather for minimal maintenance.
This Convertible Mini Pack has some beautiful characteristics, scratches and scaring from the natural hide. Please keep in mind when ordering, this bag will have imperfections that lend to wonderful character & a completely unique tote.
*Please be mindful that the leather's high concentration of oils could cause leaching especially within the first few uses.*
---