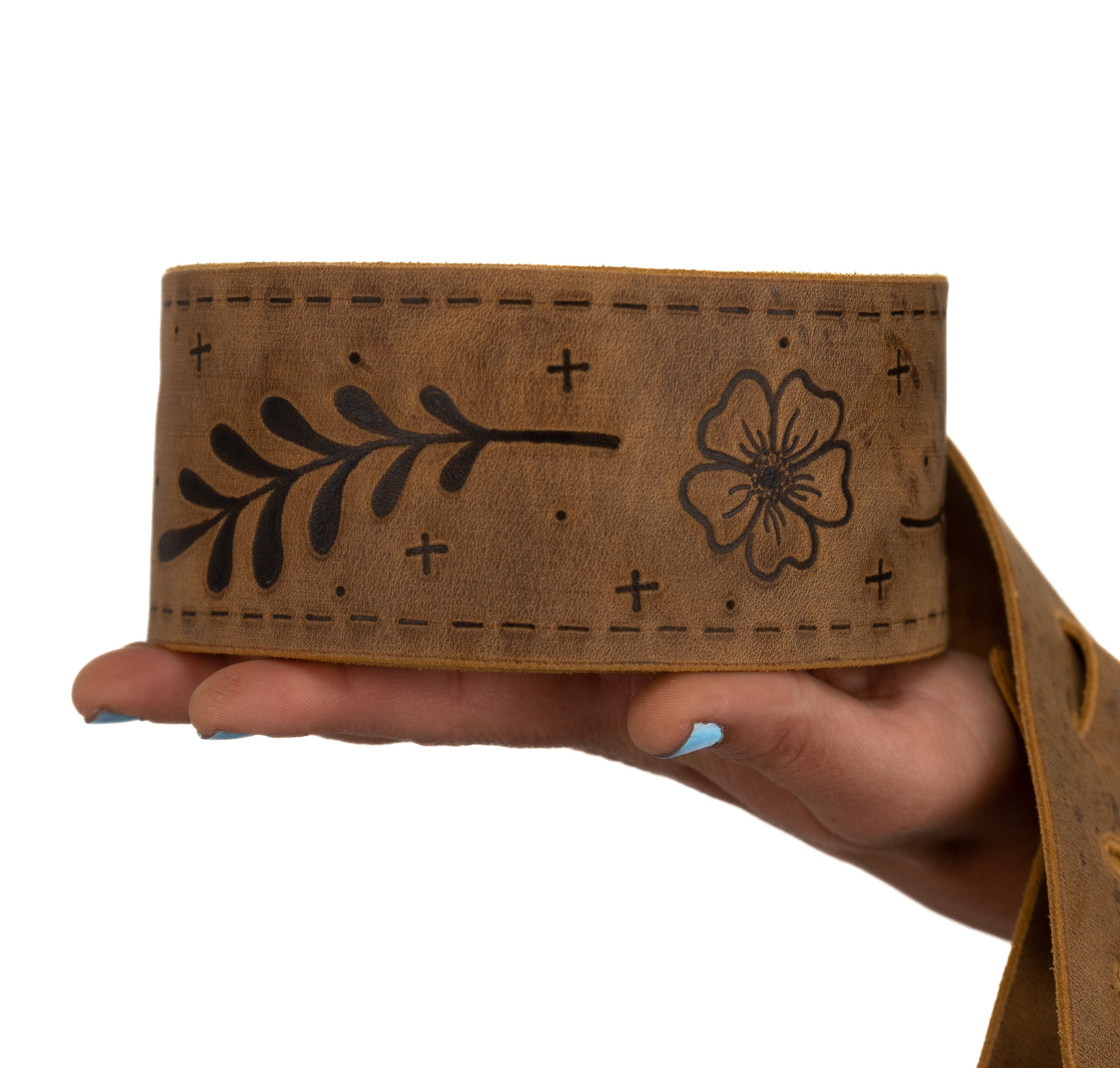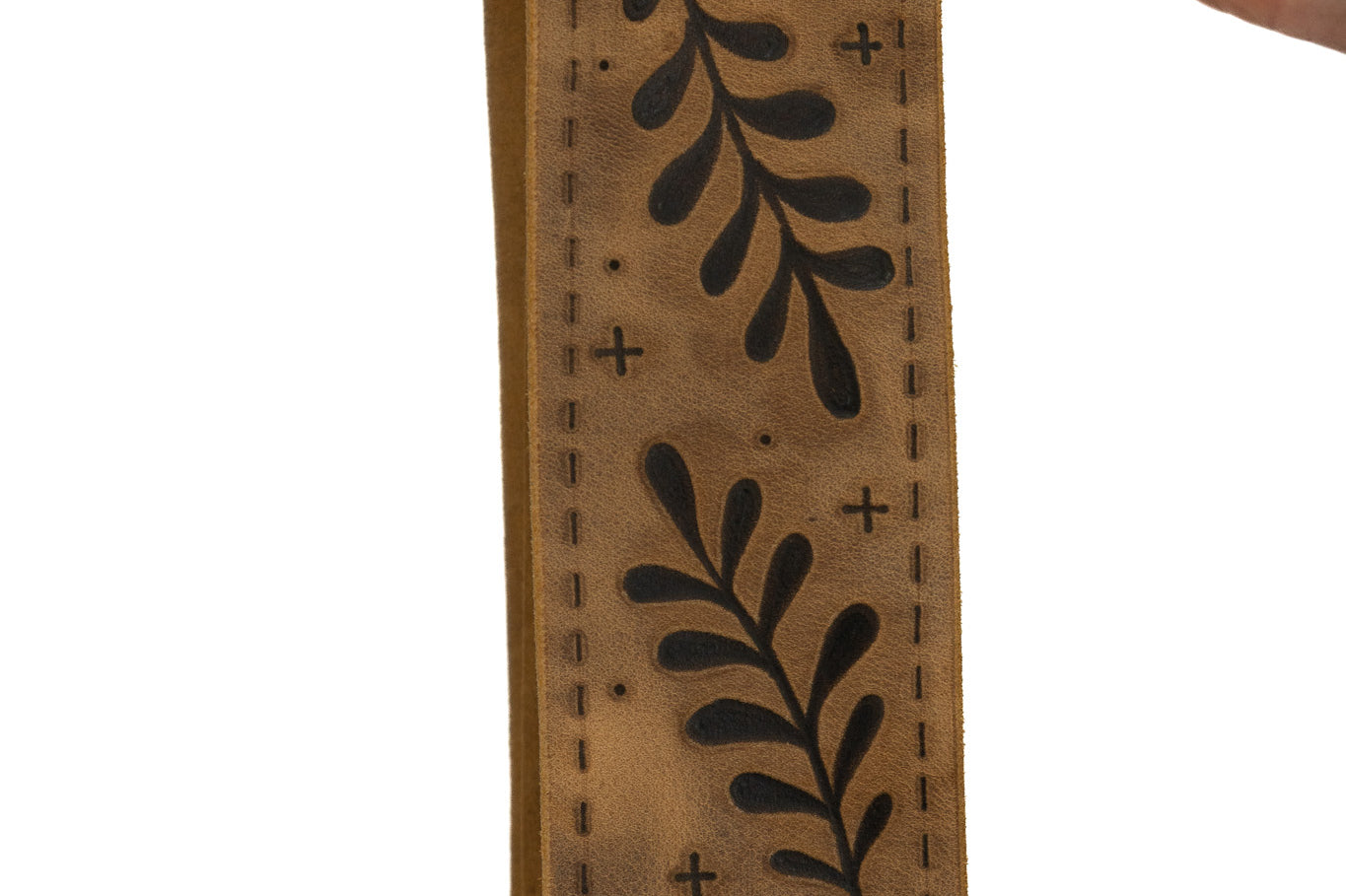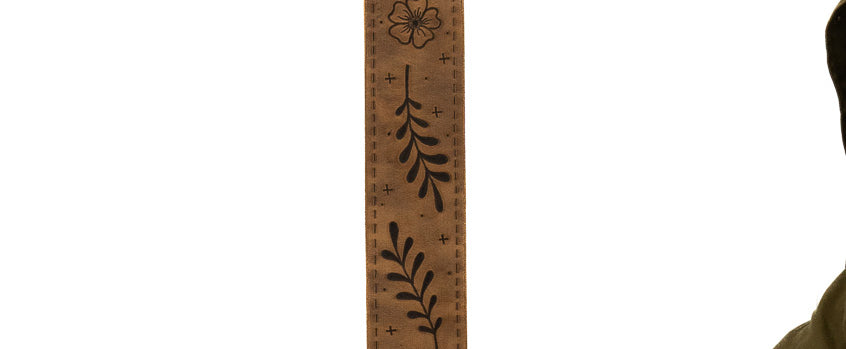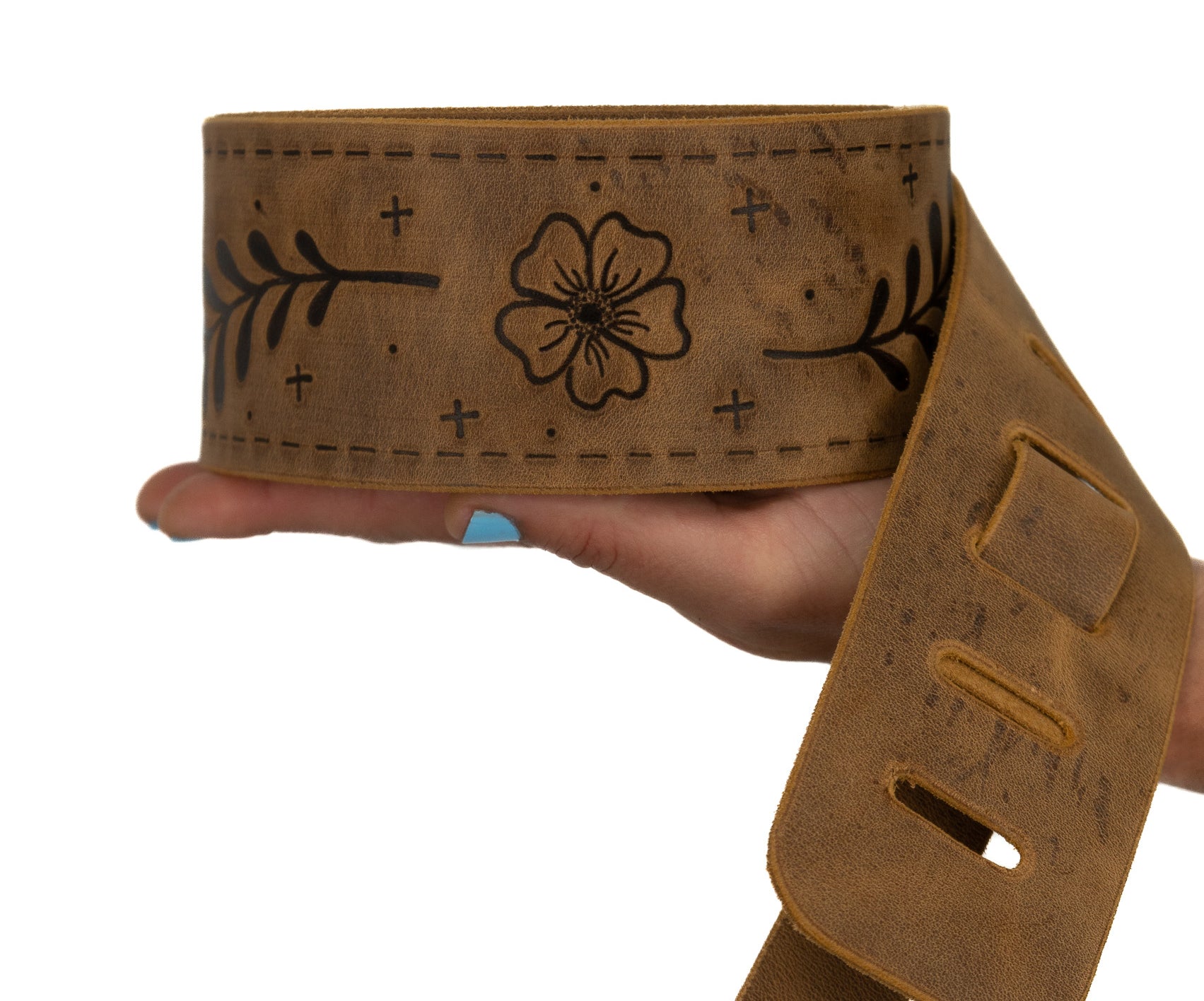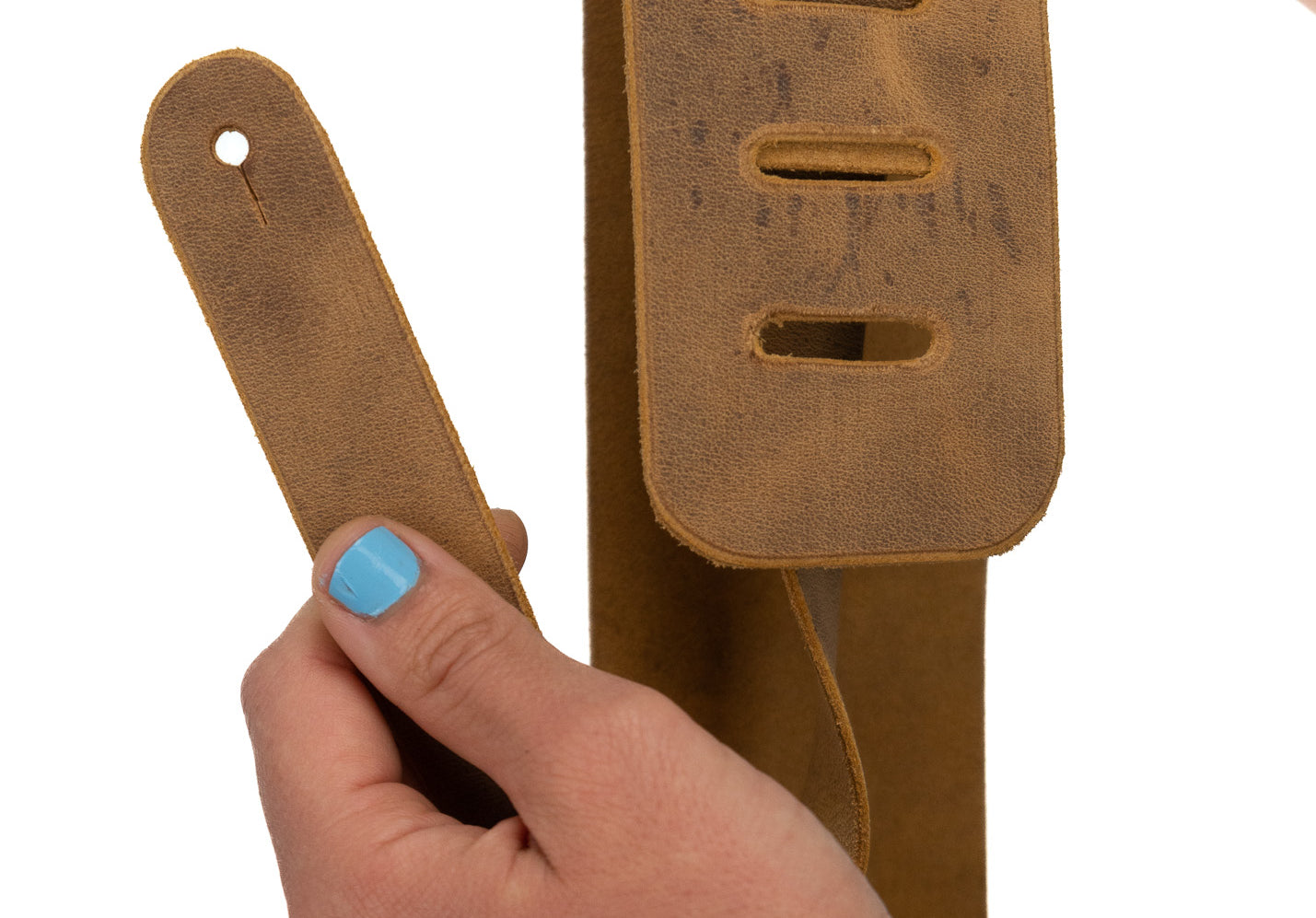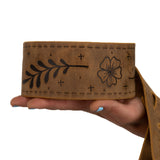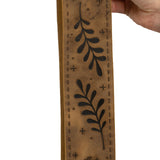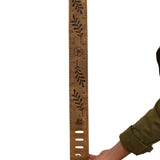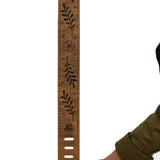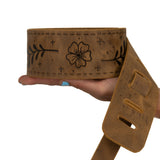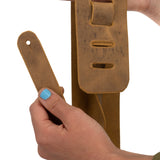 Campsite Guitar Strap No. 01
Topo Design on Coral Sandstone

A rugged guitar strap built to adorn your guitar. Whether its sitting on the stand in the studio or around your shoulder at a campfire. Created out of boot leather, this strap is rugged enough for any of your adventures. It can also be rolled up quite small and packed away into a guitar case.
Real, durable, rugged leather ready for any adventure
1 Guitar strap
Adjustable length 45" to 58"
Dimensions:  2.5" wide
Oil & Wax treated leather for minimal maintenance.
This strap has some beautiful characteristics, scratches and scaring from the natural hide. Please keep in mind when ordering, it may have imperfections that lend to wonderful character & a completely unique piece.

*Please be mindful that the leather's high concentration of oils could cause leaching especially within the first few uses.*
---