Behind the Workbench
We start with boot leather. Think your favorite worn in pair of boots.
Aubrey-proof.
It all started with an 80's camper named "Phinn."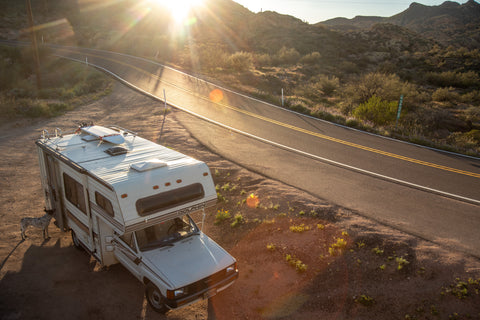 Aubrey
had recently started a small leather company (Huck Phinn Leatherworks) on the road in her home on wheels, a 1985 Toyota Dolphin.
Brian
an avid outdoorsman, joined her for some surfing & diving in Baja, Mexico. After being "stuck" there for five months due to the pandemic, they both realized something... they were living the dream. Working with their hands and traveling.
Once they learned they could continue to explore the world AND still create pieces inspired by their travels, they never looked back.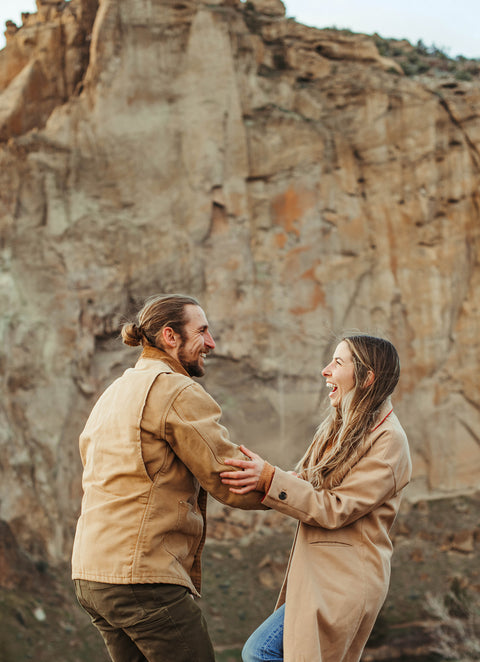 Leather company born on the road
they continued to travel out of the camper until the workshop grew so much, they needed to find a homebase for it.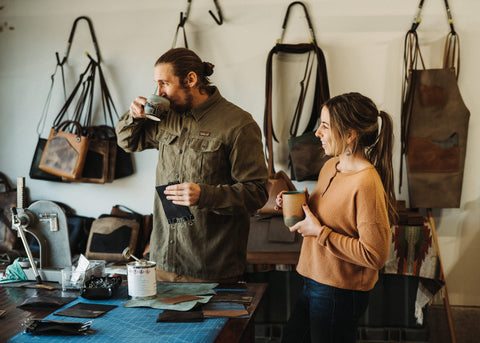 Grown into
They were able to find a home tucked between the mountains in Oregon to carry out their craft, representing the cottage industry. Using this space as a basecamp between adventures, they carry on creating pieces inspired by the places they love most.
And The Outpost was born.
COT·TAGE IN·DUS·TRY: a small business that is run from someone's home, especially one that involves a craft